Dirty Raid OBS add-on Panel for RaidPal
Twitch raid target finder has full integration with RaidPal. Usable as an OBS browser dock to make finding a raid target quick and painless. Raid out right from the app, never typo someone's channel name again! Works great from a phone or tablet too!
See your current Raids you are playing on RaidPal and raid with just a simple mouse-click.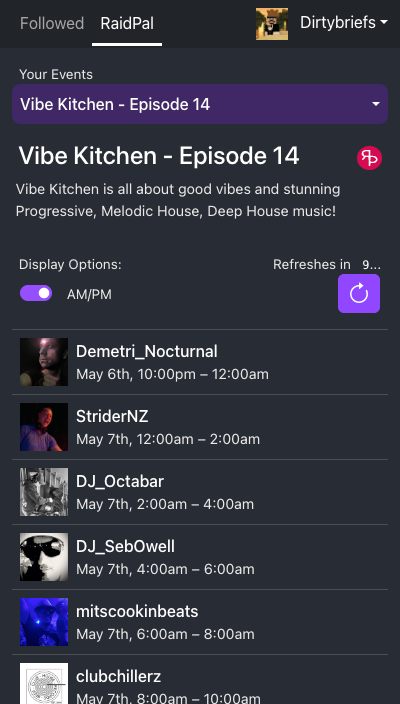 More info about this add-on and how to install it easily can be found here.